Northern Access Television Radio
Published on February 17, 2019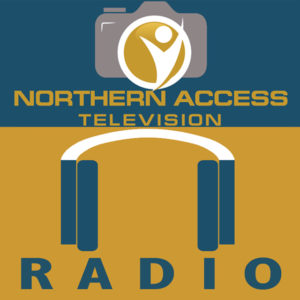 Northern Access Television Radio is an Internet Radio Station, where we can share audio from some of our programs, and provide extra content from time to time.  This service will be developed as time permits.
NOTE: "Red Lobster" programs don't show up on this list at the moment, but they still play out OK.  We will fix this in the near future.  Thanks!
NAT Radio Program Guide
Our test programs are audio segments from our TV shows:- NAT Chat, Harmony In Diversity & Red Lobster Poetry,  and some Radio Community Service Announcements.
---
Recent Programs / CSAs Played….