Northern Access Television Association Inc. (NAT) is a community based non-profit television production group founded in 1990, and is a full member of the Melbourne Community Television Consortium ("MCTC"), which holds the licence for Channel 31. The group produces a wide variety of content for broadcast, and we need the support of the community to continue our production activities and to have continued access to airtime on C31 Melbourne. We rely on the support of our volunteer members and the general public to keep producing programs for the Melbourne community, as we receive no regular sources of funding for our production activities.
Melbourne Community Groups – Expressions of Interest
If you require assistance with getting your message across, feel free to contact us at Northern Access Television. We are interested in producing new 15 minute location-shot programs on Melbourne non-profit community groups, that can be played on C31 Melbourne when opportunities arise. We can also assist with the production of Community Service Announcements for airing on C31 Melbourne in Program Breaks. If you are interested in your group being featured, please contact David McLauchlan by Email
A recent program produced by David McLauchlan on Spring Hills Soccer Club
---
NAT needs your support
Help Save Community TV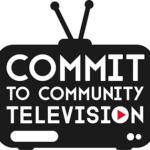 Because of the governments decision to deny Community Television the spectrum to broadcast on after June 2021 the ability for people to see our programs is seriously in danger.  We have been surviving on various "short term extensions" since December 2015.  So, please consider sending a letter to the Communications Minister in support of Community TV.
Also, if you like our programs please consider supporting us by emailing any of your friends who you think might be interested in our programs with the address of our site. We are also on the look out for sponsors, both for this site and for each of our programs, especially Nat Chat, to enable us to continue to do what we do, so if you know anyone who may be able to sponsor us please consider mentioning us to them.
---
River TV
Interested in Video Production? Would you like to learn Video Production skills whilst contributing to a C31 Melbourne TV Program. Then the River TV project is for YOU! River TV is a community project that can be anything #Echuca and #Moama So why not come and join in? Please visit http://www.rivertv.net to find out how you vcan be involved as a volunteer. River TV – Echuca / Moama 's Own.
---
Our Objectives
NAT represents the northern suburbs community at MCTC, and is the only association with this purpose. NAT 's objectives are:
To provide public access to television transmission;
To produce programs by, for and about the people of the northern suburbs community; and
To focus upon issues of local, social, artistic and cultural relevance.
NAT has been actively involved with community television since its inception in Melbourne, first by conducting test transmissions in the Northern Suburbs, and then moving on to producing programs for C31 Melbourne when it commenced in 1994.
NAT relies on volunteers to run the association, to produce programs and to fulfil its obligations to MCTC. Funds are raised from membership fees, donations and sponsorships. The generosity of our members have helped us maintain our high standard of productions. In this Digital Age , your support, whether financial such as donations, sponsorships or as a productive member of NAT, will ensure our future within this wide & interesting world of television broadcasting.