Scroll down to see Current Sponsorship Opportunities.

Sponsorship
NAT programs can provide valuable benefits for its sponsors, not the least of which is exposure to the newest and most exciting television station in Melbourne.
We can also mention our sponsors on this site and our other web sites for our various programs, some of which have streaming video of our programs available on them, which provides a reason for many people within and outside Melbourne to visit our sites.
In return for sponsorship of any of our programs, NAT can provide sponsorship announcements on Channel 31 as well as the dedicated sponsor billboards for each of our programs.
Not only will you be contributing to the ongoing operation and development of community television, a unique and under utilised model for making the media much more relevant and responsive to the ordinary person, you will be given public recognition and exposure to you or your products.
Please Contact Us to discuss the available options!
Contact our Secretary, Paul Spanos
Northern Access TV
16 – 18 Martin St
Thornbury VIC 3071
---
Current Sponsorship Opportunities
"NAT Chat – Origins" is a special series of NAT Chat, talking to our Past and Present Members about their experiences with Northern Access Television, to air from May 2020.  Sponsorship details available soon!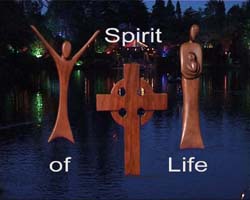 "Spirit of Life" is a Christian program consisting of in depth interviews with people from all areas of Christian life, from many denominations across the whole range of the Christian Community.  If you are a Christian business, this may be a good match for you.  Please click the logo above for sponsorship information.
Other Programs
Other NAT Programs are also available for sponsorship.  Please contact the producer of the relevant program, or our Secretary for details.