C31 Granted Licence Extension to June 2020, starts 100th Program Season
Published on June 1, 2018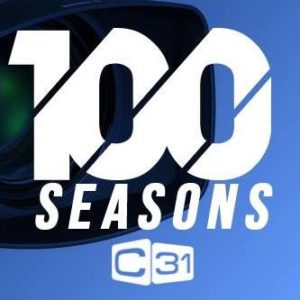 C31 Melbourne has been granted an extension of its Transmitter Licence, to allow the station to operate to June 2020.
Northern Access Television welcomes the decision to continue the ability for C31 to broadcast free-to-air to the Melbourne area.  This will allow us to continue our current three programs on air, as well as potential new programs to start production for upcoming seasons.  We will also look at producing some more 15 minute specials on local community groups. 
NAT also congratulates both our own past and present members, and those of all other producers on the achievement of 100 program seasons on the station.  We hope there is plenty more local community TV to come!
---
Here is the Press Release from C31 on the extension:-
From:- https://blog.c31.org.au/news/2018/6/4/c31-wins-two-year-broadcast-extension
C31 is celebrating the decision to extend its Transmitter Licence for a further 2 years. This extension will see the community broadcaster remain on Free to Air until 30th June 2020.
This decision follows the Community TV Roundtable held in Melbourne in April, at which the Community TV sector was able to present the case to Communications Minister, Mitch Fifield, that terrestrial broadcasting into the next decade is vital to ensure the survival of the sector as it attempts to transition their revenue and operating models to digital platforms.
Broadcasters were initially notified in 2014 that the Government would require them to vacate terrestrial spectrum on 31 December 2015 and thereafter use the Internet as their distribution platform.
The Turnbull Government has since granted the sector several short-term extensions of its broadcast licences, however the latest extension ensures CTV will remain on free-to-air TV screens for the foreseeable future.
The decision provides C31, its producers, viewers, and sponsors with a welcome sense of stability and security. "This is a huge win for the diverse community of passionate grassroots content creators across the country. It's also fantastic news for the next generation of media talent, who hone their craft at C31, and for media diversity in general" said C31 General Manager Matthew Field.
In a press release, Minister for Communications Senator Mitch Fifield stated:
"The Government is confident that this two year extension will provide a period of stability and certainty to CTV broadcasters, enabling staff and volunteers to manage their day to day operations whilst completing a successful transition to online streaming."
C31 thanks Minister Fifield for making this decision, which will assist C31's transition to digital and ensure a vibrant community media sector for years to come.
Source: C31 Blog https://blog.c31.org.au/news/2018/6/4/c31-wins-two-year-broadcast-extension